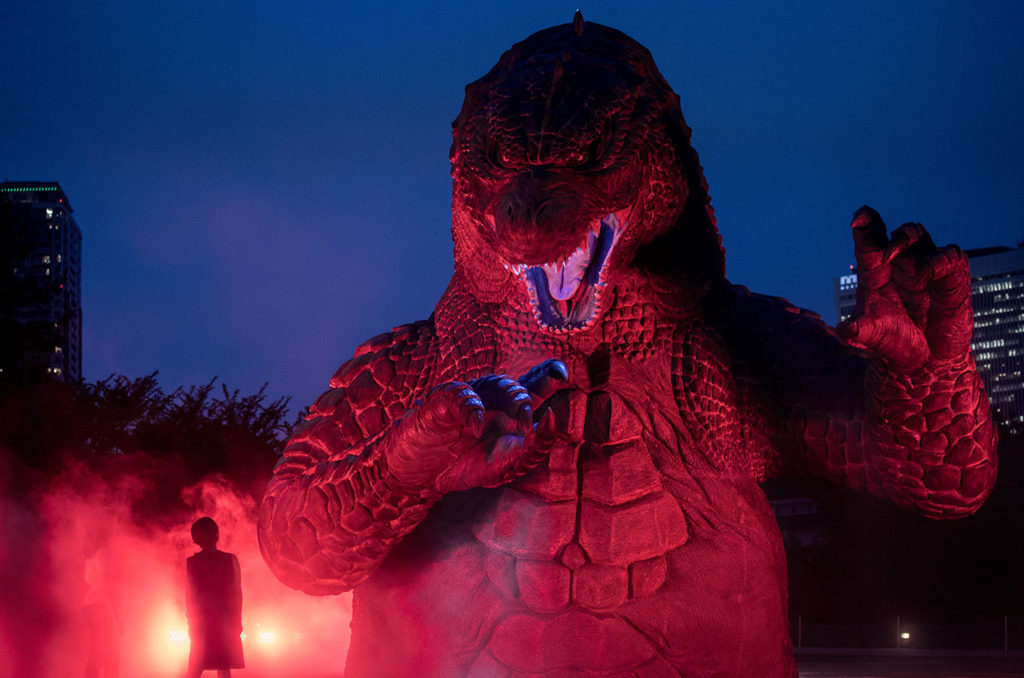 If you have a small company, and a giant comes to the market – do not despair and prepare for bankruptcy. On the contrary, the appearance of large players should be seen as an opportunity to earn more. Here's what you need to do in order not to get lost in the background of market giants.
Get ready for the influx of users
The arrival of major players in the market is not a sentence. In fact, corporations only help small companies by spending a significant portion of their marketing budgets on promoting new products. The more advertisements appear and the more actively they write about these products in the media, the more the potential audience of the entire market grows. And this is in the hands of small players who do not have the resources for such a massive promotion.

For example, according to Newzoo, so far no company in the cloud gaming market claims to be the absolute leader. The largest player, Sony's PlayStation Now, has only about 700 thousand from a multi-million army of users (it is expected that by 2022 their number will increase to 124 million). Therefore, the resources and money that corporations invest in promoting their products also help their small competitors.
When Google announced its Stadia game streaming platform in March last year, many companies immediately felt a surge in traffic on their sites. New users became interested in the technology and began to find out where it came from and how it was still being used. The same thing usually happens when other major players generate new info feeds (which happens almost every week).
What can be offered to B2B partners
Against the background of explosive market growth, companies from other areas are beginning to show interest in it: telecom operators, banks, and equipment manufacturers. All of them want to integrate the technology under discussion into their services. The following cooperation options can be offered to potential B2B partners.
Integration is done according to the white label model, and your name does not sound anywhere. The service is adapted for a specific operator and branded.
The partner sells your keys for the service separately or as part of their tariffs. Users enter them on a special landing with the identity of the partner.
You integrate with your partner via API, after which he sells subscriptions to the service and deducts payment from user accounts (this option is ideal for telecom operators).
Use someone else's info feed
You should not rely only on random traffic. In order for new users to find your company more often, it is important to actively participate in professional discussions and publish in specialized media.
For example, many consumers are interested not only in using a product, but also in reading reviews about it and the industry as a whole. In order to speak out on an interesting topic for the audience, it is worthwhile to study the statistics of search queries by market and select the most popular ones. With each new surge of interest, your already indexed article in the media or even on the blog will generate new potential users and partners.
A good move is to comment on the actions of celebrities. Over time, your company's name will work for you: niche media journalists will call you simply because you always have something to say on the topic.
The more you increase your media presence, the more likely that the audience attracted by the giants will turn into your loyal users.
Focus on audience retention
Often users come to test a product only because it was released by a brand they know, and then they start trying alternatives. Some are just interested in considering all the options, others are looking for a better price, others are not satisfied with the quality of service (a high-tech project in the new market does not work without flaws even for large companies).
When users start trying analogues, it's important to do everything so that they choose exactly on your product. To do this, it is worth exploring the shortcomings of competitors, for example, by reviews of their product. A vivid illustration is the complaints of the first users of Google Stadia: only 22 games are available; platform interface is incomplete; from the press of a button to the response in the game takes too much time; many claimed features are missing.
Learning a user experience from a competitor can help you attract frustrated players. In communication with the audience, focus on your benefits.
However, no marketing budgets and high-profile info leads will help if your service is hard to find. In a good way, you should do SEO and ASO all the time, but the appearance of a new product from a major competitor is definitely an occasion to conduct an audit and fix technical errors on your website or application.
Study keywords and search queries after high-profile industry events and adapt your pages on the Internet for them. Everything should be used: the names of competitors' products, general questions about the market, etc. New insights can also be used in advertising.