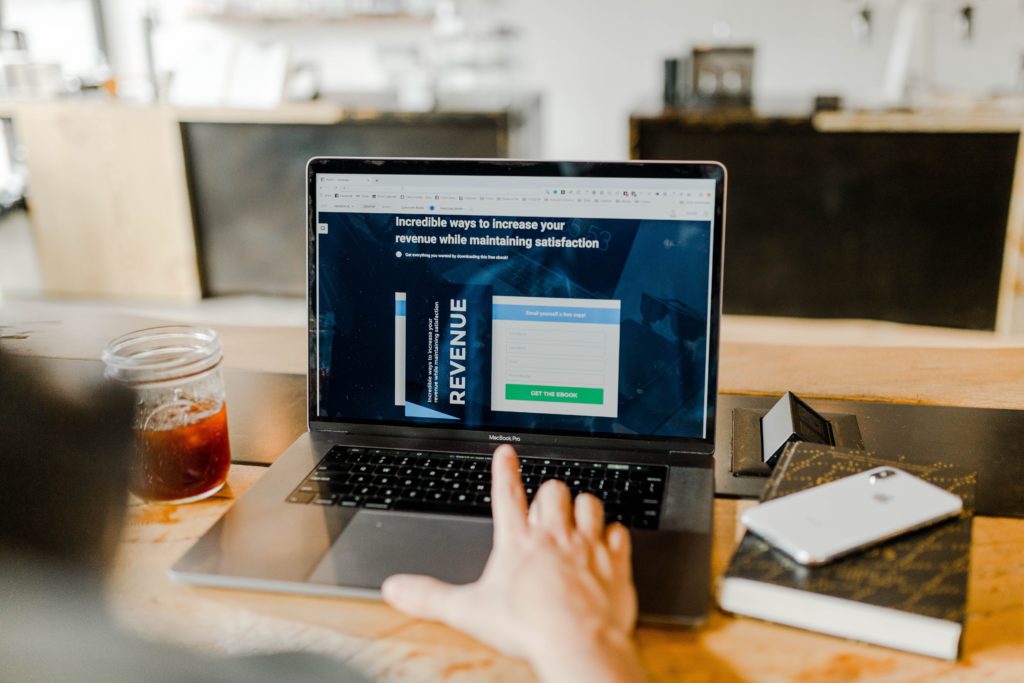 What to do in order not to be deceived and protect yourself from the loss of money and business!
Disclaimer:
It is worth clarifying that this article will focus exclusively on the sale of micro and small businesses, the turnover of which does not exceed more than 500,000,000 rubles a year. Everything written below is based on the personal experience and the experience of my clients, positive and not very) To make it easier to perceive examples from the text, imagine that we are talking about restaurants, beauty salons or any other understandable offline business.
Market realities and some statistics
Currently, there is a popularisation of entrepreneurial activity and agitation of people to do their own business or business in Russia. There are no questions here, as more than one hundred times this topic has been laid out on the shelves. But what can a person do with modest business experience in Russia or no experience at all?
Here are some pros and cons to buying business:
Pros:
You do not spend time on starting work, but rather you buy, as a rule, a fully implemented business with the best practices from the previous owner with the current client base and financial indicators.
You can save money when buying a ready-made business. Yes, that's right, because you understand what you are paying for, and you can predict the return on your investment (the probability of this and the ROI indicators, of course, depend only on you). However, you will have a better understanding of how the business actually works and what costs it requires.
If you are a person with experience in a certain field, then you can consider the purchase as a strategic asset for you. For example, you have a network of 4 restaurants of your own, and you completely know all the processes on all the steps. You see that the current owner does not use the potential of his business by 60%, then you redeem the business and implement your achievements in it , thereby increasing the performance of your business now.
Statistics on the viability of a ready-made business compared to businesses that opened from scratch are almost 50% higher.
The previous owner will support you and explain how his business works. This is a standard procedure after the purchase and is extremely important for beginners. Feel free to ask the seller for advice, more than 90% of them will agree to support your business at first.
Cons:
The market for the sale of ready-made businesses in Russia is at the formation stage. According to the information that I managed to acquire, its volume does not exceed 25 billion rubles a year (we are talking exclusively about micro and small business)
A lot of scammers among the sellers. Imagine the situation: a man opened a restaurant, after a certain amount of time, he realised that his business "did not go", and the owner decided to get rid of it. The buyer, as a rule, does not know how to properly check the business before buying and evaluate it. I will write more about this below, because there are a lot of stories of negative customer experience.
The seller, as a rule, does not know how to evaluate a business, and the whole assessment in Russia comes down to: "We invested X in this business, we want to get Y, because we want it so." When more detailed questions begin:

"

And where exactly did you invest X, then, as a rule, the answers will be as follows:" In repair, in advertising, in the purchase of equipment, in development. "Advice to buyers: be careful if the investments cannot be confirmed papers and invoices, then this is the ephemeral investment of the seller.

After the business owners heard that you can sell your business and get ten times more profit in one transaction in one month, the number of high-quality and solid offers is reduced.
In the legislation of the Russian Federation there is no model official contract for the sale of a ready-made business. A huge number of transactions were carried out using "receipts on a napkin" and are legally "dirty" and extremely dangerous for one and the other. Information on examples will be given below.
Field

≥2 000 000

≥5 000 000

≥10 000 000

≥60 000 000

>60 000 000

Cafe and restaurants

300

180

87

49

7

E-commerce and shops

194

58

23

7

0

Production

44

37

42

74

27

Entertainment

42

25

13

9

8

Agriculture

6

7

3

8

3

Service

980

588

280

233

42

Building

22

12

10

9

1

Trade

378

131

59

42

5

Misc.

299

52

27

41

19

Total

3379

1090

545

470

110
No matter how trite and funny it may sound, but the demand from buyers is much higher than offers from sellers. In my practice, good and really solid businesses were sold from 3 to 7 days, the remaining terms vary greatly within a month and a year depending on the cost.
What should an owner do to sell his business and not shoot yourself in a foot
For business owners, the procedure as a whole is simpler than for buyers, and liability is less both moral and legal (only if we are talking about "dirty" transactions executed on a "napkin" – here, with all the parties's will, no court will help).
Sales Checklist:
Evaluate your business before selling

Complete your business packaging before selling

Place business on special platforms and send information to potential buyers

Filter out inappropriate and insolvent buyers

Meeting with the buyer and checking the business

Legal re-registration of a business to a new owner
Each item can be decomposed into dozens of subitems and talk about it for hours. I will disclose in more detail only some of them.
How to evaluate a business before selling or buying
We have already found out that in reality in Russia there is an estimate according to the formula: "We want so much for the sale, because we said so, and we want just that much money." You can add variables to the formula, for example: "Because we have invested so much money, time and our efforts here."
In reality, when selling or buying a ready-made business, it is worth evaluating the payback of a business based on its current financial indicators, namely, net profit. A normal payback period is 12 months, but all cases are unique and the golden rule applies to the sale: "As you agree"
E.g.: A cafe generates monthly 200,000 rubles of net profit * 12 months = 2,400,000 rubles + value of tangible and intangible assets = Business value (Rough estimate in Russia)
How to buy a business and protect yourself from scams
There are many unsuccessful examples of buying a ready-made business in my memory, even more based on the experience of my clients who contacted me with the goal of selling their "unsuccessful" businesses.
In general, it is more difficult for a buyer in a transaction for several reasons:
The buyer risks his own money.
High-quality and solid sales offers very quickly find their customers, so a person, as a rule, deliberately considers equally

"

unsuccessful" options.

There is a chance to buy a loss-making business or a business with debts.
The buyer does not know the real value of the business.

A buyer without experience may be left without the support of the seller.

When selecting a business through brokerage agencies, it is likely to buy a

"

failed" business due to insufficient verification by brokers or deception of the seller.
The buyer does not know the complete methodology on how to verify the business before buying.

The buyer can

"

buy" the business from the seller, and then the landlord will drive him out (example below).
The buyer, as a rule, does not understand how to justify the price reduction on the part of the seller.
Due to illiterate legal re-registration, the buyer may receive fines and penalties.
Checklist for checking a business before buying:
We ask the same questions, having first reformulated them, and look at the discrepancy or the correspondence of the previously stated information from the seller.

We request confirmation of profit from the owner (current account, accounting, customer base, etc.).

We look at business debt (to suppliers, landlord, etc.), if there is a chance it exists

We communicate with the lessor and agree on a rental rate.

We check the flow of customers in the business (with the consent of the seller).

We carry out legal re-registration of the business to our legal entity.
It is important to understand that this checklist for the buyer contains the basic points for checking the business. Each of these items can be divided into many sub-items based on the specific situation and the specific transaction. Do not neglect the verification of the business before buying, hoping for the honesty and friendliness of the owner.
Now let's analyse typical examples of buying a "failed" business or infantilism and the unwillingness of the buyer to understand all aspects. A typical example is the legally "dirty" re-registration of a business between a buyer and a seller, while the lessor does not know about the deal at all. The time comes, and the buyer, after giving the money to the seller, negotiates with the landlord. Then, the buyer learns the news that the rental rate is increasing for the new owner or they declare a refusal to extend the lease. The buyer has no choice but to agree to a new rental rate or sell newly acquired equipment.
E.g: the buyer did not pay due attention to his own verification of the business and buys it with debts to contractors. The only solution to resolve this situation is to check the business accounting statements, communicate with agents and check the legal entity before purchase (usually LLC). If the legal re-registration was carried out "dirty", "on a napkin", then no court will be able to help. In this case, fighting the consequences and demanding the invested amount back is as effective as doing artificial respiration to the dead 🙂
Summarising the above (the essence)
It is possible to sell or buy a ready-made and good business in Russia, but there is a chance to encounter certain nuances of the market. It will be more efficient and safer for both parties to work with expert market representatives, private brokers or company brokers.
In order to make a deal safer, you need to follow simple rules and avoid the mistakes made by 90% of sellers and buyers without experience in such transactions.
Secure Deal Checklist:
Learn the procedure for selling or buying and understand the main nuances of the transaction

Properly carry out the transaction re-registration procedure

Check the business for debts before the purchase and communicate about this with the landlord

Formally keep records of business profits and generate documents confirming business profits from the moment of foundation

If you wish, you can work with private brokers and companies, but only after careful selection of candidates!

Agree on the support of the previous owner for a certain time and indicate this in the contract

Consult with people from your environment who have made similar transactions before and find out what difficulties they encountered.

Agree on a "test drive" of the business before you buy

Do not be afraid to ask any questions to the owner or buyer, because the outcome of the transaction depends on it

Enlist the support of an expert in advance and, if possible, conduct a transaction with an expert business broker, learn from him all the processes when making a transaction
Summing up, I want to note the fact that I did not tell 5% of all the information that I would like to share with you. There are a huge number of "schemes" and "chips" that the parties need to know if they want to buy or sell a business)
If you want to know more, follow us, or send a request and we will contact you as soon as possible.