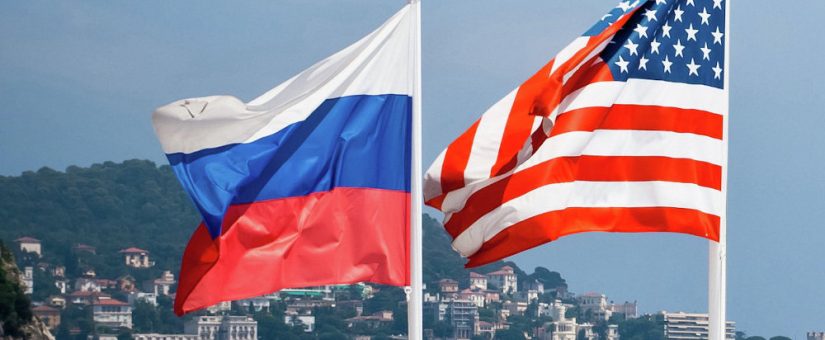 On 02/12/2016
2017, Putin, russia sanctions, Trump
Morgan Stanley made a research on the probability of the USA to lift the sanctions against Russia. Report says that after the election of Donald Trump as president. there is the 35% possibility that USA will lift sanctions against Russia during the period 2017-2018. Morgan Stanley's analysts are sure that in case USA will lift the sanctions, European Union will follow them too.
After the election of Donald Trump as the president of the USA, the first leader to congratulate him was Russian president Vladimir Putin who said:
"Russia is ready to do everything possible to return its relations with the U.S. to a stable trajectory. We heard the election statements of the U.S. presidential candidate, which aimed to restore relations between Russia and the U.S. We understand and are well aware that this will not be an easy thing to do, considering the degradation which, unfortunately, U.S.-Russian relations are in."

Boris Titov, plenipotentiary for the protection of entrepreneur rights, during an interview with Gazeta.ru said: "During his electoral campaign Donald Trump demonstrated a more favorable attitude to Russia than any of the election participants, including Mike Pence. It is entirely possible that the hopes for favorable changes toward Russia in America's foreign policy, including the lifting of the sanctions, will provide sanctioned Russian companies a rising growth in quotations."
Steen Jakobsen, chief economist of Saxo Bank, predicted that USA may partially lift sanctions against Russia starting from 2017. Sanctions against Russia, forbid to Russian oil and gas companies to attract capital from American financial institutions.
The secretary of Rosneft press said:
" We believe that the sanctions against us are not only unjust but they also damage the interests of our American partners," said Rosneft press secretary Mikhail Leontyev. "But there are grounds to suppose that Donald Trump, unlike the previous U.S. administration, does not intend to hurt the interests of American companies."